Advisor Brochure / OCIO / Enterprise Brochure / Manager Brochure / Manager Profiles/ Videos / Articles/ Webinars/ White Papers
SMArtX's managed accounts technology is utilized by investment professionals across the industry.  Advisors streamline investment operations, broker-dealers construct home office based investment platforms, banks modernize their investment solutions, and more. SMArtX can be customized to meet your objectives, either through a completely customized managed accounts platform or through our off the shelf turnkey asset management platform.  Learn more about how our technology can help your business.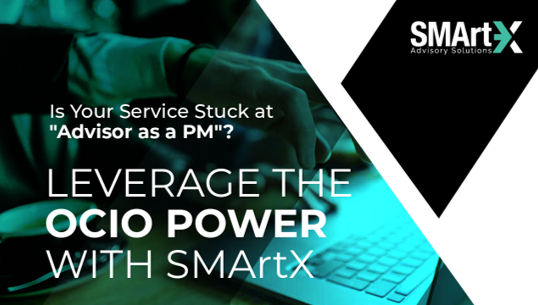 Outsourced 

Chief Investment Officer
SMArtX offers the services of our Chief Investment Strategist to help develop custom portfolios for your clients.  We can work with your firm to review risk/reward objectives. portfolio sizes, and more to help determine suitable portfolios for your clients. Portfolios can  include individual securities, in-house strategies, and strategies from our diverse platform of long only, index, and alternative solutions. 
Enterprise Brochure
SMArtX's enterprise solutions provide larger institutions with a fully tailored platform designed to meet their needs.  Firms can choose from a complete TAMP replacement, featuring all of SMArtX's award winning tools and technology, or a data integration using our open APIs to integrate directly into existing technology stacks, replacing legacy software.  In either case, firms benefit from simple, modern solutions that help firms scale their business, automate the investment management process, and reduce the administrative burden of overseeing client investment portfolios.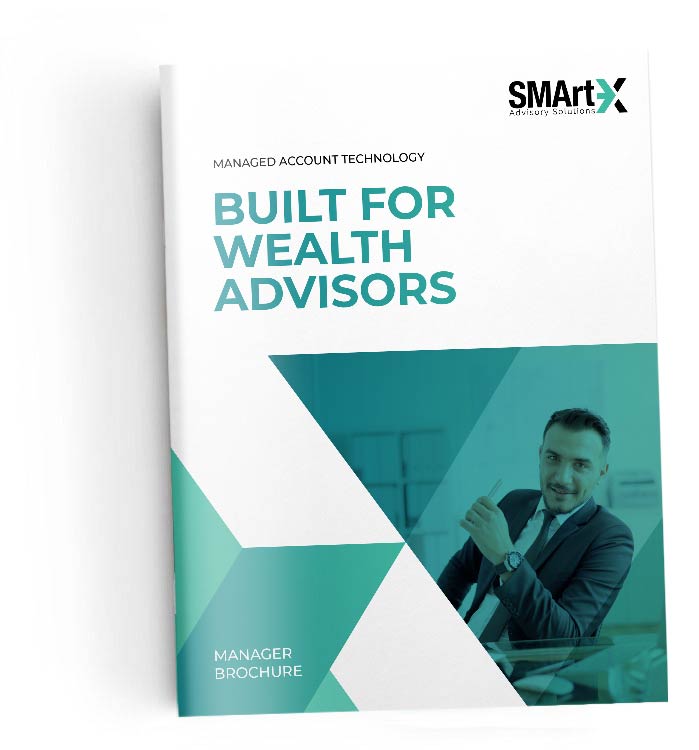 Model delivery of investment strategies has proved an effective tool to scale existing investment operations and increase turnkey distribution. However, separately managed accounts also still play a key role in strategy diversification. Whether you prefer model delivery, SMAs, or using SMArtX's technology to run your own managed accounts platform, we can help getting your strategy in front of interested investors.
SMArtX features access to hundreds of third party investment strategies across traditional, alternative, and direct indexing strategies from the world's largest asset managers. From large cap value to crypto, find them here all in one place and see what you can build for your clients.   
SMArtX features videos across a variety of topics affecting the managed accounts industry.  Discussions range from issues affecting the industry, new technology developments and how they affect investors, and best practices. Learn more about managed accounts technology, SMArtX Advisory Solutions, and more straight from the SMArtX leadership team. 
SMArtX Advisory Solutions brings thought leadership, insights, and commentary on the managed accounts industry. The status quo is being changed at breakneck speed – stay on top of new developments and opinions on how technology shapes the industry.
Thought leadership and insights on the managed accounts industry and how it can help to more efficiently manage your business.