In this episode of the SMArtX Virtual Awards Series, SMArtX CEO Evan Rapoport sits down with Anthony Sassine, Senior Investment Strategist at Krane Shares, a platinum sponsor of the Virtual Awards.
Evan and Anthony discuss the massive investment opportunity that is China and how they manage risk within the country.  Krane Shares offer multiple strategies that give access to all aspects of China and some emerging markets.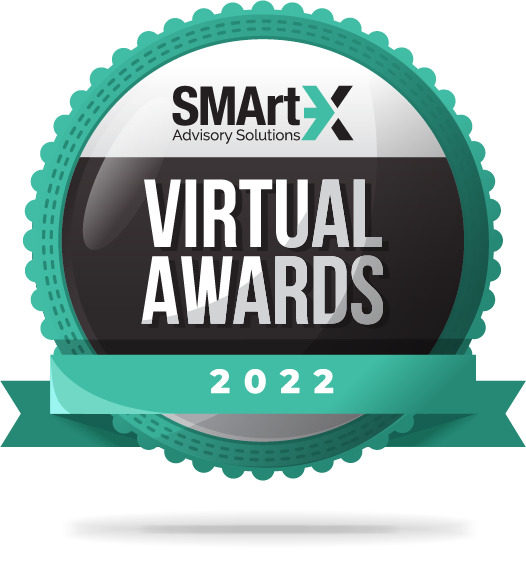 Krane Shares was established to capitalize on the massive growth potential in China to bridge US investors and China.  Now they offer easy to use and understand investment strategies to provide advisors with an easy way to gain exposure to China. They deal with risks issues on a daily basis on the ground in China to make sure they get all the information they need to understand what is happening.  They believe it is an amazing investment opportunity over the next 20-30 years as the population continues to search for a better life.
Krane Shares avoids the 'all-in-one' approach to investing and instead focuses on a 'mosaic' approach, created using different building blocks that is composed of multiple investment strategies that specialize in a specific investment methodology or asset class.  Krane Shares looks at China as its own asset class and gives advisors exposure to China through their own ETFs.  They currently offer four investment strategies through SMArtX.  To learn more about Krane Shares and their investment methodologies, please watch the webinar and find them on the SMArtX platform.
Firm Overview
Krane Funds Advisors, LLC (KFA, dba KraneShares) was founded in 2013 with a mission to provide investors with strategies to capture China's importance as an essential element of a well-designed investment portfolio. KFA seeks to provide innovative, first to market strategies that have been developed based on the firm and its partners' deep knowledge of investing. As of Jan 2021, the firm manages approximately $6.5 billion across a series of China-focused strategies for institutions and individuals globally. KFA, a privately-owned SEC-registered investment adviser, is the investment adviser to the KraneShares ETFs.
KFA is also the investment manager for Krane Model Portfolios. Our goal is to provide meaningful diversification to investors. We construct differentiated core, strategic, and thematic models within Global and Emerging Markets. With China playing a more critical role in the global economy, we believe that investors can benefit from allocating to China as a distinct asset class, capturing its importance as an essential element of a well-designed investment portfolio. We strive to deliver high-conviction investment strategies that have been developed based on our strong partnerships and in-depth knowledge of investing.
In 2017, KFA formed a strategic partnership with China International Capital Corporation when they acquired a 50.1% ownership stake. The remaining 49.9% is held by senior management and a small group of passive outside investors.