Best Balanced Strategy 
Chapoquoit Dynamic Portfolios-Aggressive with Phil Nehro, Portfolio Manager of Chapoquoit and Richard Oberuc, the Portfolio Manager of Chapoquoit.   
Link to this WEBINAR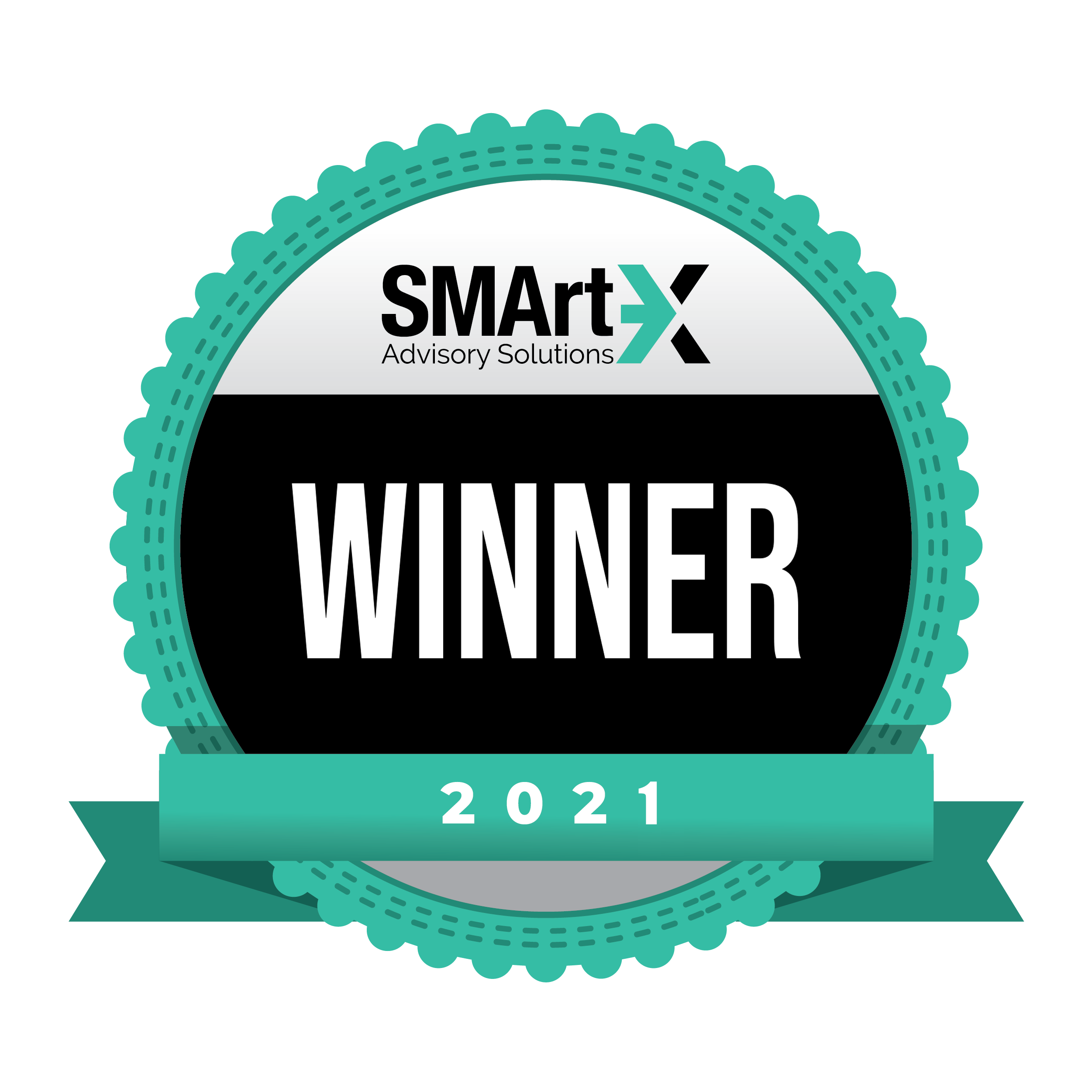 In the third episode of the SMArtX 2021 Virtual Awards Podcast, SMArtX CEO Evan Rapoport sat down with Phil Nehro, CFP and Richard Oberuc, the Portfolio Managers and Investment Advisor Representatives of Chapoquoit, to discuss Chapoquoit Dynamic Portfolios-Aggressive winning the Best Balanced Strategy in this year's awards.
Evan, Phil, and Richard talk about why it's important to minimize losses rather than squeeze out every ounce of return in a portfolio, the history and inception of Chapoquoit, and why all of this is important to advisors.
About the Firm
Chapoquoit Dynamic Portfolios is a unique, tactical, and fundamental top-down investment strategy employing market and macroeconomic factors that play out over market cycles to invest in ETF sectors. It is designed for investors who wish to build wealth over a longer term by generating equity-like returns with bond-like volatility.
What Sets Them Apart
The reason Chapoquoit Dynamic Portfolios was awarded the Best Balanced Strategy at the 2021 SMArtX Virtual Awards was because of their dedication to minimizing losses to preserve capital, resulting in a 2020 return over 50% on the SMArtX platform. Chapoquoit focuses totally on containing losses while targeting an appropriate risk return along the efficient frontier for each of the three portfolios they use.
At Chapoquoit, they put the mathematics in favor of the investor. They use a tactical, top-down fundamental model that is completely quantitative; there are no discretionary overrides, and the numbers are king.
The founders of Chapoquoit come from the hedge fund space, and that gives them a unique perspective on risk. Chapoquoit's annualized return since inception is actually higher than the market's, and they've been able to do that by focusing heavily on avoiding losses. To Chapoquoit, reducing the amount of loss and risk for investors is more important than trying to wring out every drop of return in a portfolio. That mentality and their foundation on quantitative data is why Chapoquoit is such a strong firm.
How is This Applicable to Advisors?
Chapoquoit Dynamic Portfolios is diverse and flexible. They can fit in many of the target objectives of investors, and they have a very diversified portfolio. Chapoquoit can be used as a risk reduction part of a portfolio and is a great addition for any diversified portfolio. 
Whatever the target objective is for an investor, Chapoquoit works great as a percent of an investor's overall portfolio, especially in risk mitigation.
About Chapoquoit
After five years of extensive research and development, Phil Nehro and Richard Oberuc seeded Chapoquoit Dynamic Portfolios with their own capital. Since inception in November 2012, Chapoquoit has employed a dynamic asset allocation strategy using a diversified set of equity, commodity and fixed income ETFs. Top down research has identified a number of macroeconomic variables that influence this set of sector and asset class ETFs. Each month, Chapoquoit utilize a patented linear programming optimization process to change asset allocations dynamically based on these important macroeconomic factors. A rigorous out-of-sample back-test was conducted on the dynamic allocation process over the past 20-year period. The back-test confirmed that Chapoquoit's performance outpaced popular equity market benchmarks while delivering bond-like risk levels. Chapoquoit adheres to a completely quantitative approach with no discretionary investing ever employed.