In this webinar, SMArtX CEO Evan Rapoport sits down with Parker Binion, Portfolio Manager at AXS Investments, the winner of the Alternative Strategy of the Year for the SMArtX 2022 Virtual Awards.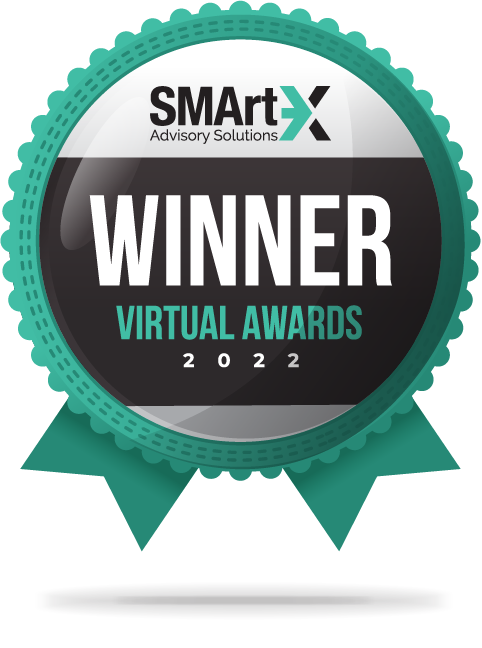 AXS Investments' investment goal is to beat bull markets and side-step bear markets with a risk on/risk off approach to investing. When risk is on, they allocate long (120%) and short (20%) based on their quantitative investment models.  When risk is off, they can invest in uncorrelated strategies or go to cash. 
While they were long for all of 2021, they now have an inflation model in play for 2022 that allocates to energy, financial, commodity, and foreign ETFs that are exposed to energy and basic materials.  They are looking for the market to correct but also protecting against a bear market so they are carefully monitoring the situation, particularly given the Fed's raising of interest rates.  Parker would not be at all surprised if they are hedged this year. 
AXS uses a relative strength analysis to determine factors that are working.  They will overweight to ETFs to gain exposures to all areas of the market including bonds, currencies, and commodities but when risk is on, the vast majority is single name equities and ADRs.   
For more on this strategy, their 2022 views on inflation, interest rates, and general outlook, please click here to watch the complete webinar or listen to it on our podcast. 
Strategy Overview
The AXS Multi-Strategy Alternatives model is an alternative absolute return equity-focused long/short investment strategy.  Its objective is to outperform the HFR Hedge Fund Equity Index (HFRX) over a full market cycle at risk levels equal to or lesser than the equity market. 
The strategy invests globally in companies of all sizes and sectors, with a concentration in S&P 500, Russell 1000, S&P 400 and Nasdaq 100 constituents, using a "Risk On/Risk Off" approach. When risk is "On", the strategy will invest up to net 100% of the portfolio in equities.  When risk is "Off", the strategy will hedge the equity portfolio using inverse market index ETFs and non-correlated assets, including bonds, commodities, currencies and cash, to create a market neutral or net short position. 
Quantitative, fundamentally-based stock selection and rules-based market exposure tools are used to remove emotion and behavioral biases from the trade equation.
Strategy Philosophy
We currently believe equities offer the best return potential over time.  The strategy therefore uses a rules-based process to determine whether the equity risk-reward ratio is attractive.  If so, the strategy uses quantitative stock-picking models in combination.  If not, the strategy will hedge equity exposure and invest in asset classes uncorrelated to equities via the use of ETFs.
Firm Overview
AXS Investments is a leading asset management firm providing alternative investments for enhanced investor outcomes. We empower investors to diversify their portfolios with alternative investments that previously were available only to the largest institutional and high net worth investors. Our investor-friendly funds are time-tested, liquid and transparent, sub-advised by top institutional investment managers with long and strong track records. AXS Investments was founded upon the vision to create positive economic impact and long-term value for investors and for the communities in which we and our clients live and work.