Best Risk-Adjusted Returns – Alternatives
AXS Multi-Strategy Alternatives featuring Parker Binion, Portfolio Manager
Link to this WEBINAR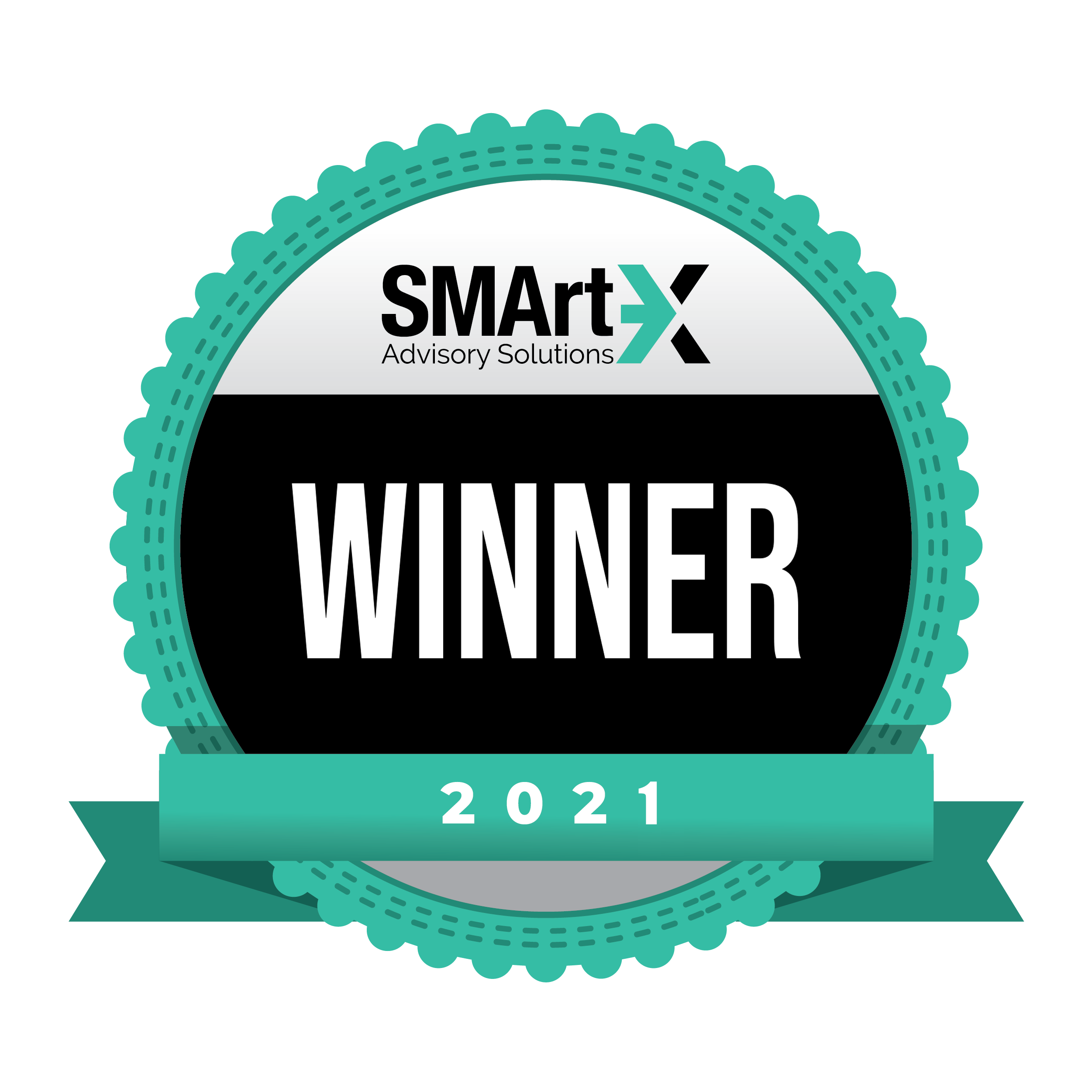 In the 10th episode of the SMArtX 2021 Virtual Awards Webinar Series, SMArtX CEO Evan Rapoport sits down with Parker Binion, Portfolio Manager at AXS Investments, to discuss winning for Best Risk-Adjusted Returns – Alternatives in this year's awards. 
Evan and Parker talk about when and why AXS decided to start a pandemic recovery sleeve in their portfolio, alternatives possibly coming back, and why all of this is important to advisors. 
About the Strategy
The AXS Multi-Alternatives Strategy is a long/short, equity-focused, investment strategy. Its objective is to outperform the Hedge Fund Equity Index (HFRX) over a full market cycle at risk levels equal to or lesser than the equity market.  
The strategy invests globally in companies of all sizes and sectors, with a concentration in S&P 500, Russell 1000, S&P 400 and Nasdaq 100 constituents, using a "Risk On/Risk Off" approach. When risk is "On", the strategy will invest up to 100% of the portfolio in equities.  When risk is "Off", they will hedge the equity portfolio using inverse market index ETFs and non-correlated assets, including bonds, commodities, currencies and cash, to create a market neutral or even net short position.  
Quantitative, fundamentally-based stock selection and rules based market exposure tools are used to remove emotion and behavioral biases from the trade equation. 
What Sets Them Apart 
A few years ago, AXS Investments used to operate with a momentum-based approach to their selection. Now, they've adjusted to using a more value-based selection model, and the results speak for themselves. 
AXS Investments were able to handle the March drawdown in the market in 2020 because of their steadfast approach to their strategies. While the market suffered several stock drawdowns of around 30-50% during the pandemic, the max drawdown on AXS's strategy was just 20%. AXS is a risk-adjusted portfolio, which means their ultimate goal is to minimize risk with their investments. That certainly was the case in 2020. 
With the ability to dynamically shift from strategy to strategy, AXS has multiple ways to find success. They use five different quantitative strategies and have also recently created a COVID industry rebound sleeve. 
AXS is always researching and building new models and uses discretion about which models get put into play. They are a big believer in their system, and once the system is in play, they follow the signals and don't tinker with the model. Once a model has been thoroughly tested, AXS lets it run. 
To quote Parker Binion, Portfolio Manager at AXS Investments, "As soon as you make a change to that model, you've invalidated everything you've done." 
How is This Applicable to Advisors? 
AXS Multi-Strategy Alternatives is a strategy that can beat the market, but it can also provide downside protection. That offers plenty to like for advisors. 
AXS believes alternatives are coming back, and it may be smart for advisors to allocate 25% of their portfolios to alternatives. AXS would be a solid choice in that department, as it can fit in nicely to an alternative sleeve of a portfolio. 
Because AXS has the ability to get out of the market, it can also be a bigger percentage of a portfolio for an advisor who has a more moderate risk profile or a more moderate aggressive risk profile. 
Simply put, AXS is versatile and multi-faceted, and they will continue to prepare for the future as well, keeping an eye on inflation as prices are already beginning to rise in certain areas. 
About AXS Investments 
AXS Investments is a leading asset management firm providing alternative investments for enhanced investor outcomes. 
They empower investors to diversify their portfolios with alternative investments that previously were available only to the largest institutional and high net worth investors. Their investor-friendly funds are time-tested, liquid and transparent, sub-advised by top institutional investment managers with long and strong track records. 
AXS Investments was founded upon the vision to create positive economic impact and long-term value for investors and for the communities in which they and their clients live and work.