Join Evan Rapoport, Founder and CEO of SMArtX Advisory Solutions as he speaks with Jerry Wagner, Founder and President of Flexible Plan, winner of the Strategist of the Year for the SMArtX 2022 Virtual Awards.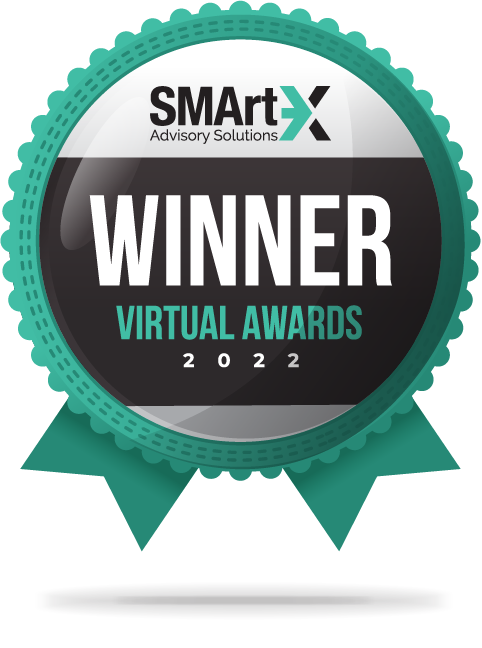 Flexible Plan focus is dynamic risk management as its key focus and believes tactical allocation gives you alpha as it is able to deliver both opportunities and maximum risk protection that diversification doesn't.  Recognizing that one strategy doesn't always work in every environment, Flexible Plan created multi strategies to combine into one portfolio to help eliminate 'strategy risk' and take advantage of multiple investment opportunities. All in they manage over 50 strategies and funds that are all being powered by quantified, disciplined, computer programs that were researched and tested by their teams. 
Flexible Plan does not have a secret sauce, but they do have 3 levels of risk management.  They have 12 funds that trade every day.  They then build on those funds with investment strategies to create a second layer of risk management, and then create a further third layer of risk management by allocating among the strategies for the advisor. These include the Multi-strategy Core, Multi-strategy Explore, Fusion 2.0, and the Award winner Multi-strategy Equity Trends. 
For a complete overview of Flexible Plan and how they came to be the winning Strategist on the SMArtX platform for 2021, please click to watch the complete webinar or listen to it on our podcast. 
Strategy Overview
The Model is a turnkey strategy of strategies that blends Flexible Plan Investments' (FPI's) Quantified Fee Credit (QFC) non-core equity strategies to produce satellite or "explore" portfolios designed to be diversified, durable, and robust. 
Strategy Philosophy
Strategy is based on "Strategic Diversification" which is the diversification amongst different active management styles. Different investment styles work over different market regimes. Robust portfolios diversifying cross different investment styles can improve portfolio performance.  
Portfolio Construction From an Investment Thesis Point of View
The Model is designed for investors seeking (1) a dynamically risk-managed blend of tactical equity strategies, (2) the ability to go defensive, and (3) equity-like growth potential. The Model allocates solely among QFC explore strategies chosen by FPI Research to provide tactical and trend-following equity exposure.
Strategies are chosen based on volatility and low correlation relative to the other QFC MSE offerings.
These strategies use only FPI-subadvised Quantified Funds, which are designed to deliver both dynamic, risk-managed performance. 
The model reallocates among strategies at least quarterly. Reallocation by these strategies among the funds they own, as well as reallocation within the funds themselves, can occur daily.
Firm Overview
Flexible Plan Investments, Ltd., ("FPI"), founded 1981, is a federally registered investment adviser. It serves as an investment adviser to clients under investment management agreements.  FPI offers investment management services through many distinct strategies ranging in risk from relatively low to aggressive. FPI utilizes risk management investment methodologies known as "tactical asset allocation" and "dynamic asset allocation." Client accounts are established in one or more Investment Families. An Investment Family is a mutual fund complex, insurance company, brokerage firm, or a trust company custodian that maintains a universe of funds suitable for FPI management. Therefore, all underlying strategy investments are either mutual funds or Exchange Traded Funds ("ETFs"). FPI's trading is primarily limited to open-end mutual funds with NAVs at the conclusion of each trading session and/or liquid ETFs that are priced throughout the trading session. Given the limited nature of FPI's ETF trading, FPI relies upon pricing/portfolio valuation as reported/determined by the account custodian. Additionally, FPI acts as a sub-adviser to other advisers, including as a sub-adviser on several mutual funds under the Quantified Funds name. 
All of Flexible Plan's strategies (in excess of 130 suitability-based and unique strategies) are proprietary strategies based solely on quantitative factors. The strategies are not typically based or constrained to conventional market dichotomies such as large cap, small cap, domestic, international, etc. Most of the strategies are actively traded based on followed market signals. The structure of the portfolios (all fund-based) does not lend itself to traditional analytics such as investment style, cap size, total underlying holdings, sector concentrations, etc. Each of the strategies has constraints in respect to the amount of leverage and/or inverse positions and maximum exposure they may hold.