Best Risk-Adjusted Returns – Equities
Kingsview Investment Management Blue Chips Elite
featuring Scott Martin, CIO, and
Co-Portfolio Manager Neil Peplinski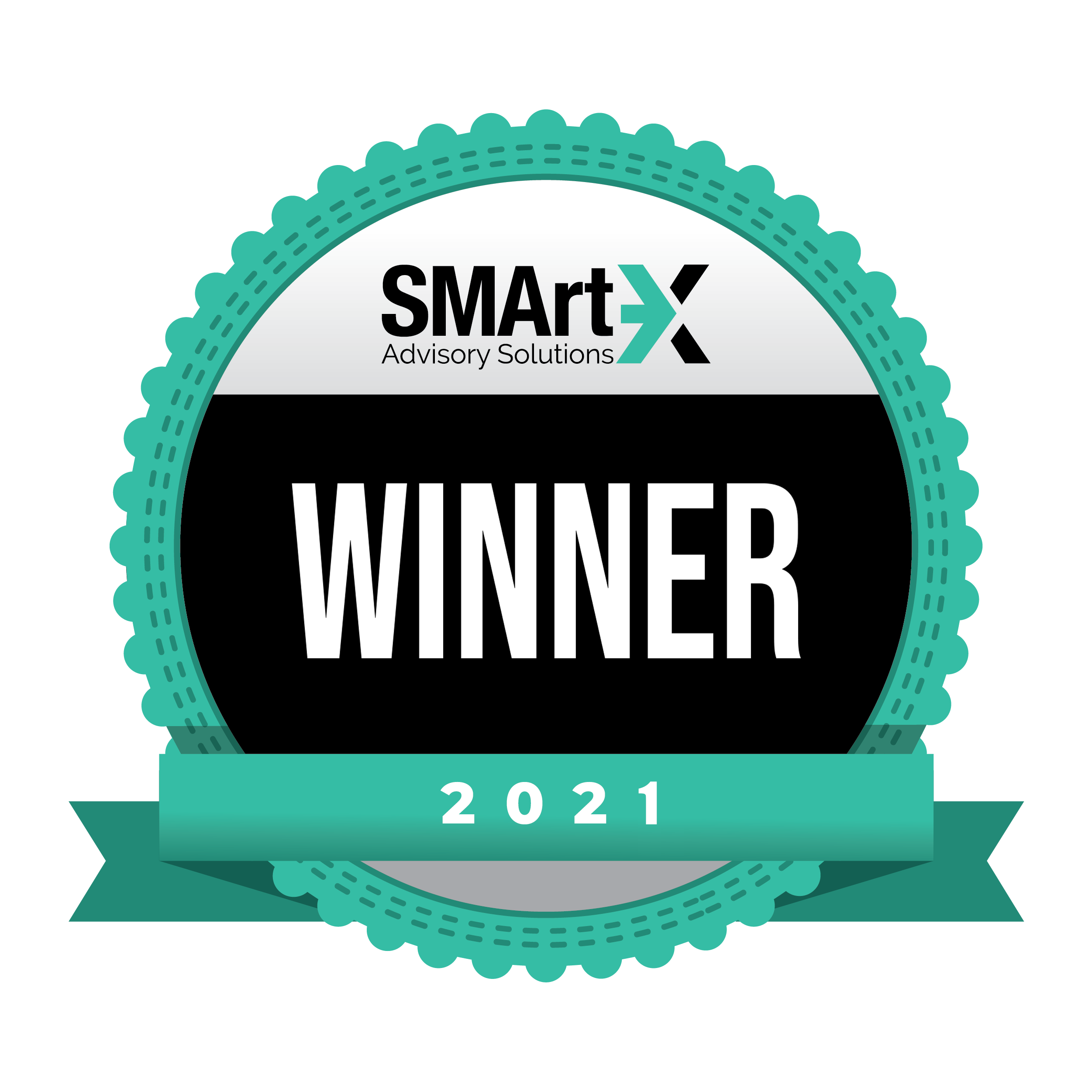 In the second episode of the SMArtX 2021 Virtual Awards Webinar Series, SMArtX CEO Evan Rapoport sat down with Scott Martin, CIMAⓇ — the CIO of Kingsview — and Neil Peplinski, CFA — the Co-Portfolio Manager of Kingsview — to discuss Kingsview Investment Management Blue Chips Elite Portfolio winning the Best Risk-Adjusted Returns – Equities in this year's awards.
Evan, Scott, and Neil talk about how Kingsview approaches investing, why they're believers in the S&P 500, Kingsview's fundamental-based approach to the volatility of the market, and why all of this is important to advisors.
About the Firm
At Kingsview, they're bullish on equity investing and big believers in the S&P 500. As investment and portfolio managers, they use ideation and a data driven approach to take the craziness out of the investing world. Kingsview sees opportunity in equity investing and Kingsview Investment Management Blue Chips Elite Portfolio specializes in risk-adjusted returns. They look for the fundamentals that stand up over time while providing downside protection to investors.
What Sets Them Apart
The investment committee at Kingsview Partners takes a top-down approach to stock selection and employs a broad, multi-faceted fundamental analysis to select the strongest stocks in any market environment utilizing a proprietary quantitative screening process.  Throughout the market cycle, the Kingsview Investment Management Blue Chips Elite Portfolio is continuously allocated, equal weight, across 12 high conviction companies.
According to Scott Martin, CIMAⓇ, CIO of Kingsview Partners, anyone can go from Point A to Point B when it comes to investing. However, he also points out that Kingsview tries to take the express lane from Point A to Point C to bypass some of the roller coaster ride of the market.
"…the reality is that the equal weight of the 12 positions in the portfolio I think is really what allows the strategy to frankly thrive," said Scott Martin, CIMAⓇ, CIO of Kingsview Partners. Kingsview has a tried-and-true process that focuses on data and helps inform investors on how to catch a stock in the sweet spot in the middle.
Kingsview sticks with the fundamentals and practices discipline and conviction in investing. They use a dynamic strategy that can help identify opportunities in the market as shifts occur, across seven data points to derive a strength score quotient every quarter.
At Kingsview, data is king. Kingsview looks to focus on identifying solid investments rather than forecasting what may or may not happen. a lot of great ideas out there in the market that may look appealing, but they don't pass the test when held up against the hard, factual data, explains Neil Peplinski, CFA. 
There's always change on the horizon in the market. Kingsview's process helps keep them prepared for the next volatile shift, and their fundamental approach aims to provide steady guidance to investors.
How is This Applicable to Advisors?
Kingsview can be a core holding for advisors to build around. The strategy is designed to be part of an advisor's risk asset bundle to help create a well-diversified portfolio and identify the best names that provide the best risk-adjusted return for your client.
"The market throws curveballs," according to Neil Peplinksi, CFA. Kingsview navigates those choppy waters by relying on steady, reliable data rather than basing their decisions on emotion. Their process is designed to help financial advisors stay the course through all market cycles and avoid having to make decisions when the market is constantly changing.
According to Kingsview, this approach has positioned Kingsview as a dependable asset for advisors.
About Kingsview
Founded in 2016, Kingsview Investment Management ("KIM") became the investment management division of parent company Kingsview Wealth Management, LLC ("KWM".)  KIM provides diversified portfolio strategies to both institutions and individual investors.  KIM's product offering ranges from turnkey risk-based asset allocation to style specific model strategies and separate accounts.  Apart from traditional risk/reward objectives, KIM's suite of enterprise capabilities provide goals-based solution portfolios. KIM strategies, both risk-based and style specific, primarily consist of the management of equity, fixed income, and alternative investments. A proprietary scoring methodology provides market risk management, capital market guidance, as well as investment due diligence to KIM's offerings.