Best Small Cap Strategy
Shaker Investments featuring Chris Hemmelgarn, Portfolio Manager
Link to this WEBINAR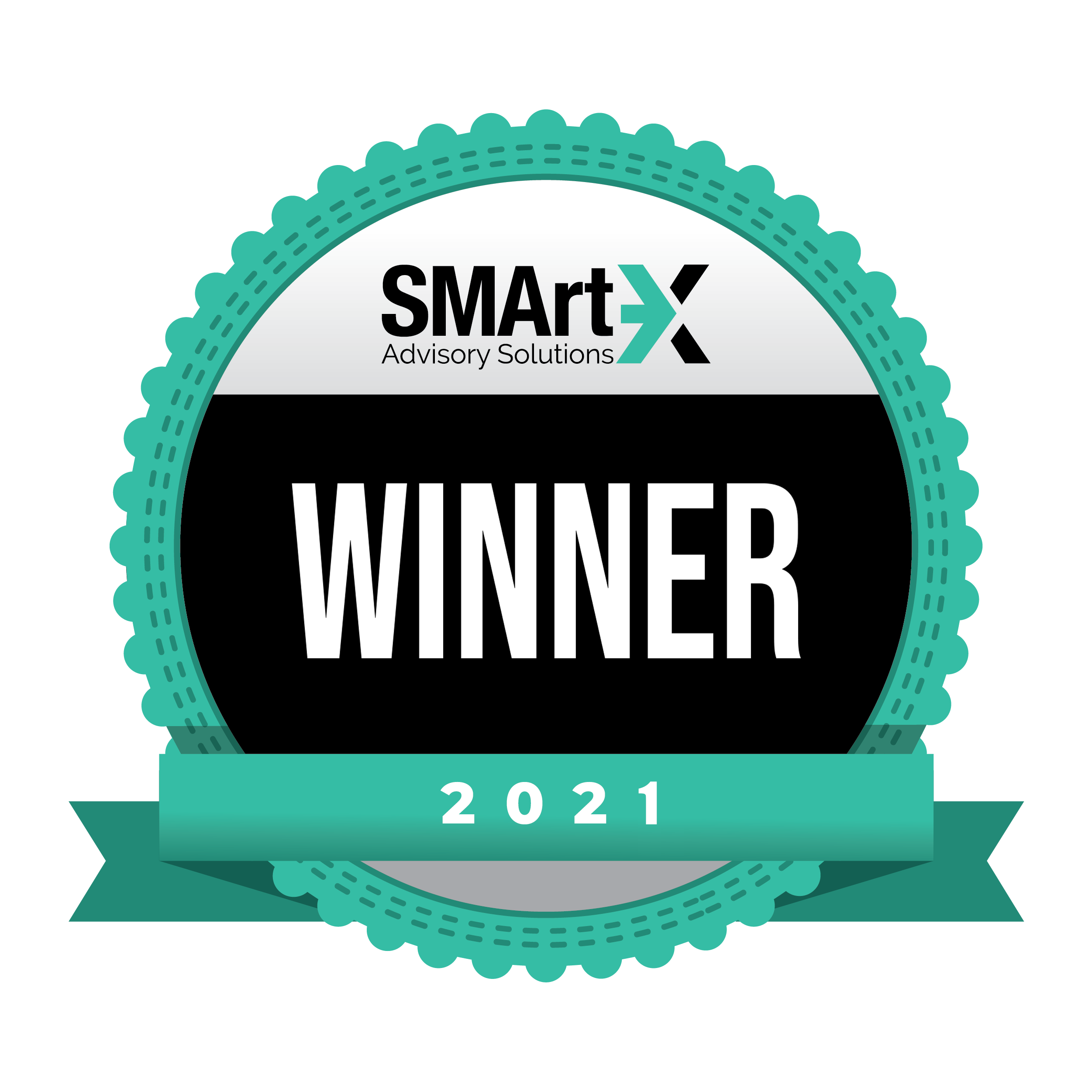 In the 8th episode of the SMArtX 2021 Virtual Awards Webinar Series, SMArtX CEO Evan Rapoport sits down with Chris Hemmelgarn, Portfolio Manager at Shaker Investments, to discuss winning Best Small Cap Strategy in this year's awards.
Evan and Chris talk about how Shaker was able to weather a tumultuous 2020, their unique approach to building and sustaining relationships, and why all of this is important to advisors.
About the Firm
Shaker Investments was founded in 1991 with a mission to deliver superior investment returns and offer first-class client service. They have offices in Ohio and Virginia.
The Shaker investment process is predicated on a strong research-based stock picking philosophy. They employ a time-tested research platform guided by a five step approach:
Identify big-picture investment themes

Initiate a rigorous 11-point fundamental, bottom-up analysis of relevant companies

Compile a watch list of approximately 150-200 stocks

Build concentrated portfolios of long-term holdings while continuously rebalancing and portfolio risk management

Maintain an unwavering commitment to Shaker Investments' sell discipline
The Shaker Small Cap Growth Strategy aims to outperform the Russell 2000 Growth index while maintaining the same or lower levels of volatility. The strategy invests in domestic small cap growth companies. The core of what they do is to find really good growth companies.
What Sets Them Apart
Shaker Investments has 11 core characteristics that provides a framework for them to operate under. Those 11 characters help them achieve their goal of becoming a superior growth company. The 11 characteristics are:
Demonstrable Growth

Sustainable Competitive Advantage

A Single Mission

Many Customers and Many Different Products

Conservative Financial Statements

Significant Insider Ownership

Strong Management

Dominant Market Leadership

Development of New Products and Services

Praised by Customers and Competitors

Positive Earnings and Cash
Using these characteristics, Shaker is able to operate in a disciplined manner. They do their best to pick companies at the top half of each sector and work towards better sector diversification.
What Shaker looks for in companies is truly superior secular growth. This approach helped Shaker weather some of the short-term swings in a volatile 2020, and it helped them provide sound advice.
Shaker believes in "letting their winners run" and puts a cap on position sizes as Chris Hemmelgarn, Portfolio Manager explains in this webinar.
How is This Applicable to Advisors?
Shaker prides themselves on providing unique, quality service to advisors. Shaker's portfolio managers can be reached on the phone usually on the same day for clients or prospective clients, and they value relationships and the ability to talk with people to provide reassurance.
Their job is to try and deliver value and make advisors look smart for their clients. As a small cap product, Shaker's goal is to deliver better than the alternative (ETFs). If they can beat the ETF every year, then they have done something useful for their advisors.
About Shaker Investment
Shaker Investments LLC is focused on researching and selecting individual stocks with superior intermediate and long term opportunities. Strong in-house research capabilities enable us to identify and research small, under-followed companies. The strategy focus is on investing in growth companies with sustainable growth rates and business models at valuations that will provide outstanding long-term results. We are distinguished by our in-depth fundamental research of companies and interpretation of macro factors affecting the economy.