Evan Rapoport, Founder & CEO of SMArtX Advisory Solutions, sits down with Dan McNichol, President of Suncoast Equity Management, and winner of the SMArtX Virtual Award for Large Cap Strategy of the Year.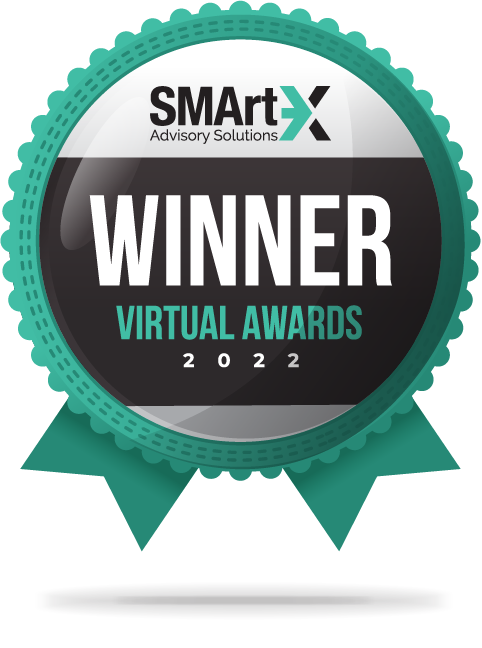 Suncoast maintains 2 other strategies on the SMArtX platform, in addition to Dividend growth, the winner of SMArtX Virtual Award.  SMID Cap Strategy and Select Growth, with a 24 year track record large cap growth with less focus on dividend-paying stocks. 
First and foremost, in the process is earnings growth.  Across all 3 strategies, they only invest in companies that have a long demonstrated track record of being able to grow earnings at a double digit rate through multiple market cycles. Specific to Dividend Growth, we only buy companies that increase that dividend year in and year out. 
2021 was a good year for them as they positioned the portfolio to focus on a small collection, high quality, high return on capital companies that have a few distinct characteristics: grow earnings by double digits year of year over a long period of time, strength of balance sheet with little to no debt and meaningful cash positions, significant free cash flow yield, and companies that Suncoast perceives to be deep economic moats around the business. 
Strategy Overview
Suncoast Equity Management (SEM) is an independent investment management firm that invests in U.S. listed equities. Our objective is to produce rates of total return in excess of the S&P 500 and most other money managers, over the long-term, while only incurring a relatively moderate amount of risk.
Our discipline is a bottom-up, fundamentally driven approach that blends value and growth parameters in selecting a relatively concentrated portfolio of 15 to 25 stocks. Our ownership of an individual stock aims to be 3-5 years or more. Our investment approach is focused on long-term performance results and generally considered "tax-efficient."
Strategy Philosophy
SEM is an investment manager employing our interpretation of the principles and teachings of two of the most successful investment practitioners over the last century, Benjamin Graham and Warren Buffett. There are three principles at the foundation of our philosophy:
Invest in businesses, not stocks: Our view of investing as part owners in a business rather than just buying and selling shares of stock, gives us a sustainable and substantial advantage. We focus on individual companies, not the stock market.
Margin of Safety concept: We look for every opportunity to reduce the chance of a permanent loss of capital. The greater the Margin of Safety, the lower the chance of loss.
Stock market approach and attitude: Our business analysis assesses the intrinsic value of a company and takes advantage of the stock market pricing when it is favorable. We do not try to forecast stock market movements.
Note: Reducing Risk – This is a key characteristic of outstanding investment results. Risk is not the volatility of stock prices to the long-term investor. Risk is paying more than the businesses are worth. 
Firm Overview
Suncoast Equity Management LLC was founded in 1997 by our CIO Donald R Jowdy, after 5 years as an analyst and portfolio manager at Polen Capital. The firm was started to provide growth oriented equity portfolio management to various types of investors. In 2008 Mr. Jowdy was joined by Amy Lord CFA and Cherokee Townsend to form the investment research team.  Over the course of the next decade several other key team members joined the firm in areas such as operations, trading, compliance, sales & marketing, client service and executive management. As of 9/30/2021 Suncoast had grown to 12 employees and $1 billion in AUM.