Best Large Cap Strategy
Victory Capital Management featuring Erick Maronak, Chief Investment Officer
Link to this WEBINAR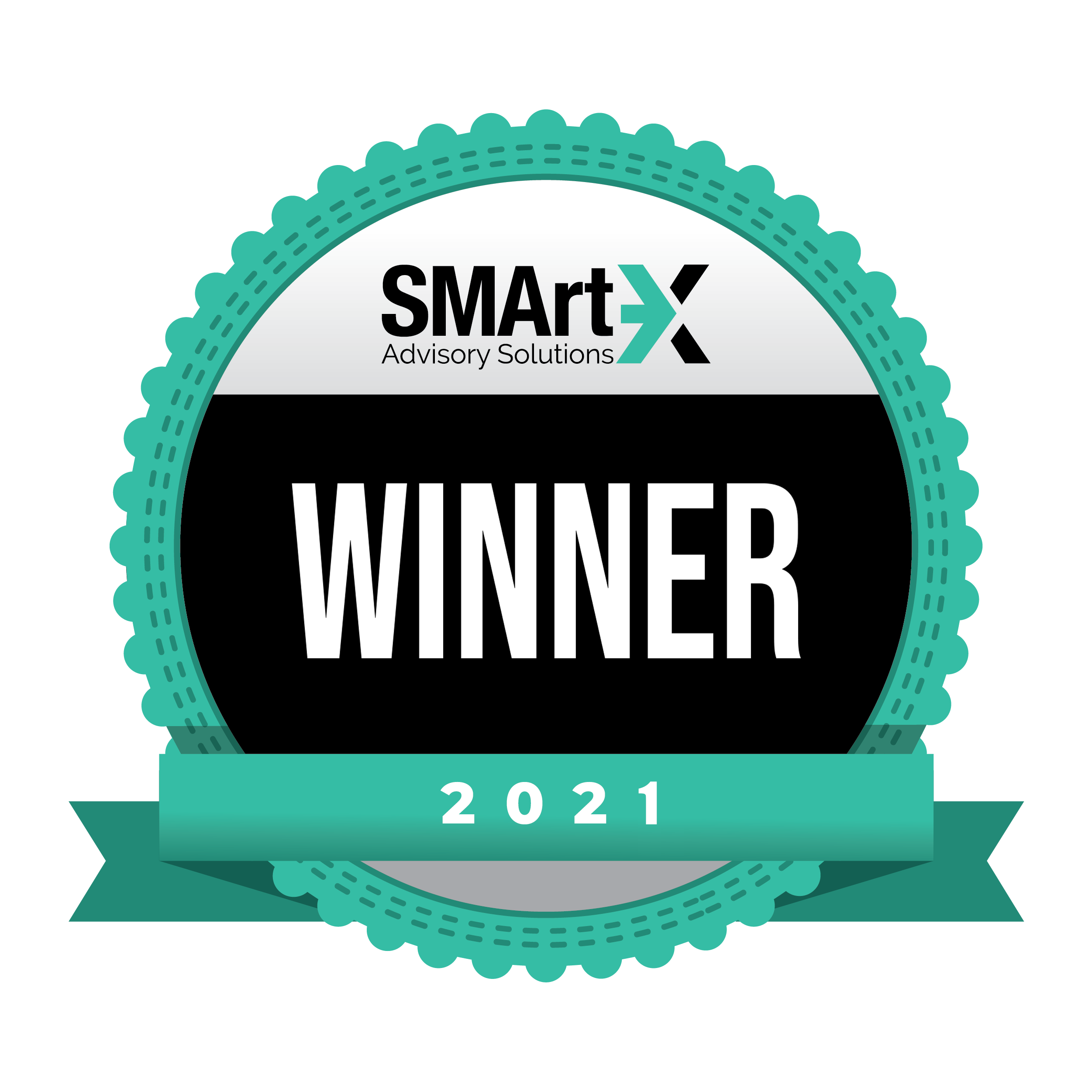 In this episode of the SMArtX 2021 Virtual Awards Webinar Series, SMArtX CEO Evan Rapoport sits down with Erick Maronak, CIO of Victory Capital Management, to discuss the Victory NewBridge Large Cap Growth strategy winning Best Large Cap Strategy in this year's awards.
Evan and Erick talk about how working together for 25 years, sticking to a 50/50 quantitative/subjective investment approach, and the befits of seeing a number of market scenarios in real-time produce a successful portfolio management methodology. 
About the Strategy
NewBridge Asset Management's Large Cap Growth team believes that earnings growth drives stock prices over time. As such, they seek to grow the value of our clients' portfolios by owning high-quality companies that have superior growth prospects supported by strong financial foundations, market leadership, and superb management teams. The NewBridge Large Cap Growth investment process is based on bottom-up fundamental analysis. The underestimation of the magnitude and duration of earnings growth a company can deliver is the key market inefficiency they seek to exploit.
Victory Capital looks at companies starting at a $5 billion in market cap, and then adds a number of screens to whittle down the universe to a manageable number. That is where the hard work begins, sorting to find the best companies by sector and by industry.  Then the comparative analysis comes in, and finally a subjective decision making process that truly differentiates.
What Sets Them Apart
Victory Capital can have a higher level of conviction in companies they feel are superior, and they will hold that position for an extended period of time, which will allow it to contribute to your performance and provide an edge over the competition.  Many growth teams will focus more on having a robust quantitative model and do very little subjective, but Victory Capital is more 50/50.
They also benefit from the fact that they cut their teeth back in the in the mid late 90s. They saw tech boom, then bust, to a housing bubble, then the great financial crisis, with a lot of other stuff that's only lasted a quarter in between. They saw drawdowns like Q4 2018, when S&P is down  -18.5%, only to see almost a symmetrical bounce the very next quarter. So, they don't react to the market because they know what they own. Otherwise, you're just figuring out what you have in your portfolio and that's when it gets ugly.  
How is This Applicable to Advisors?
Victory Capital's disciplined approach and experience navigating market events over the last 25 years has given them the knowledge to effectively manage the portfolio. Last year the market went from full employment and a robust economy to, in two weeks, a recession and the market sold off 30 plus percent. Victory Capital recognized that was more of a financial event and took advantage of the broad based indiscriminate sell off, where everything was on sale. 
This is the kind of value-add Victory Capital brings to the portfolio and the value of experience in the times of volatility.
About Shaker Investment
Victory Capital is an independent SEC-registered investment advisor that focuses on delivering a broad array of best-in-class investment solutions to its clients through an integrated multi-boutique structure of autonomous investment franchises. Through predecessor firms, Victory Capital was organized in 1894 and began managing tax-exempt assets in 1912. Victory Capital was a wholly owned subsidiary of KeyCorp until July 31, 2013, when the employees of Victory Capital teamed with Crestview Partners, a leading private equity firm, to acquire all of KeyCorp's interest in Victory Capital. Upon completion of the transaction, Victory Capital became an independent firm with the senior management team, portfolio managers and other employees owning a portion of the outstanding equity. In the following years, Victory Capital went on to acquire Munder Capital Management and its wholly owned subsidiary, Integrity Asset Management, CEMP (formerly Compass Efficient Model Portfolios/Compass EMP), and RS Investments™ from The Guardian Life Insurance Company of America®. Upon completion of each transaction, these seasoned investment management teams became employees of Victory Capital and continue to manage their current investment strategies in accordance with the same investment objectives and investment processes in place prior to the transaction. Victory Capital's parent company, Victory Capital Holdings, Inc., commenced trading in the public markets on February 8, 2018 under the NASDAQ ticker VCTR.