Best International Strategy
WCM Quality Global Growth featuring Jon Tringale, Client Portfolio Manager at WCM Investment Management
Link to this WEBINAR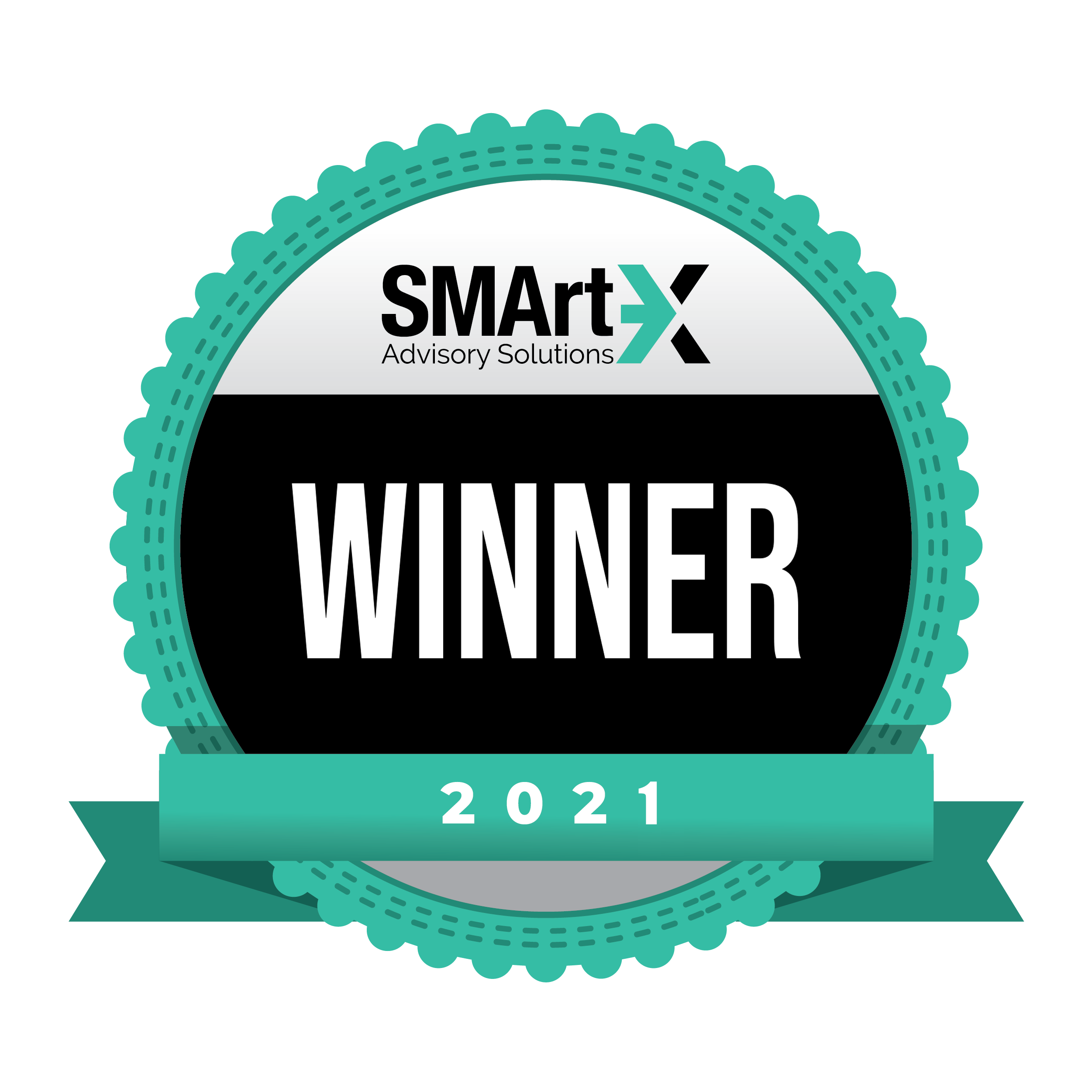 In this episode of the SMArtX 2021 Virtual Awards Webinar Series, SMArtX CEO Evan Rapoport sits down with Jon Tringale, Client Portfolio Manager at WCM Investment Management, to discuss winning Best International Strategy in this year's awards.
Evan and Jon talk about why WCM Quality Global Growth isn't a "one-trick pony" with their strategy, WCM's consistency and team-based approach, and why all of this is important to advisors.
About the Strategy
WCM seeks quality growth businesses with superior growth prospects, high returns on invested capital, and low or no debt. It also requires each company to maintain a durable competitive advantage – what management terms an "economic moat." The Investment Strategy Group ("ISG") strongly considers qualitative elements such as corporate culture and the strength, quality, and trustworthiness of management. WCM is sensitive to valuation and will avoid companies with limited or spotty histories. The ISG concentrates its efforts on large established multinationals, with a primary emphasis in the large cap space. Unlike other global growth managers, WCM generally passes on businesses in leveraged, non-growth sectors such as energy, basic materials, utilities, or financials. Instead, WCM focuses its attention on conventional growth sectors like technology, consumer discretionary, consumer staples, and health care.
What Sets Them Apart
WCM Quality Global Growth functions so consistently because of their multi-layered approach to investing. They have three different growth buckets they use: Defensive growth (companies designed to be their anchors to the wind), Secular/Rapid Growth (companies that grow quickly and are very disruptive business), and Cyclical Growth (companies that will benefit more than the average company if the economy is booming).
That approach along with WCM's relatively concentrated strategies gives the team at WCM a ton of confidence in their portfolio construction. Finding great investment ideas is essential, but understanding risk exposures is also a big part of the equation. WCM has had success in both of those areas, and it led to a strong performance in 2020.
WCM thinks more like business owners, investing in companies for 5-10 years rather than trading in and out of stocks at a high frequency. Because of that, WCM didn't really have to change much of their portfolio from the start of 2020 to the end of the year; their design was already solid, and it led to great returns despite the turbulent circumstances.
As Jon Tringale, Client Portfolio Manager at WCM Investment Management, says, WCM isn't a "one-trick pony" with their strategy. WCM is nimble and operates with a mantra of "taking what the market gives us." That balance has helped them be a lot more consistent over time than one might expect for a strategy running such concentrated portfolios.
Another reason WCM has shown so much consistency in their performance is because of the consistency on their team. WCM's investment team has five lead portfolio managers on this strategy, and all five have been at the firm since WCM launched their global strategy in 2008. There is no "star PM" at WCM; instead, they function with a more collaborative and team-based approach, and that's a big part of why WCM has been so dependable.
How is This Applicable to Advisors?
WCM helps "advisors sleep at night" with their strategy because of their preparation and ability to perform in most markets.
For those who use WCM's global strategy, that specific strategy can be a larger allocation in client portfolios than WCM's International or emerging markets. WCM can also be used as a core holding or as a complement with something more value-oriented.
WCM will continue to be relevant in the market as the years progress. The WCM team is looking out over the next 5-10 years to figure out which markets are growing and going to be a bigger part of life and the economy. As inflation continues to be a big talking point for the immediate future, WCM is evaluating which industries have a history of being beneficiaries of inflation rather than being hindered by it.
About WCM Investment Management
WCM is an independent asset management firm that is motivated by a spirit of broad-based employee ownership. The key owners of the firm are Paul Black, Kurt Winrich, Sloane Payne, Pete Hunkel, Mike Trigg, Sanjay Ayer, David Brewer, Matt MacArthur, Duff Daniels, Bill Orke, and Andrew Wiechert.
WCM has worked hard to build and maintain an organization that nurtures excellence and innovation. They have kept head-count low, controlled asset growth, aligned employee incentives with clients' long-term goals, and continued to offer equity ownership to the next generation of the firm.
WCM is a profitable, financially sound investment company with no debt. Their headquarters is in Laguna Beach, California.